News
I  hope for you and your familys 
as a wounderful year!
Exhibition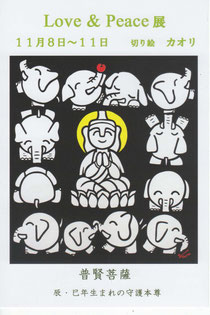 Exhibition Love  & Peace
thank you  finish
8(Thu) Nov. ~ 11(Sun) Nov
10:30-17:30
At Chisana garou KEI
045-832-1254
Yokohamashi Isogoku Yokoudai 3-1-1 shop 27  second
JR Yokoudai ST.    walk about 3min.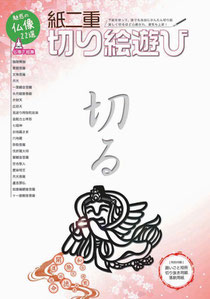 November 2010
How to make a paper cutout of a "Kami nijyuu Kirie asobi"「紙二重切り絵遊び」We released. (2300 yen)
o-kura Publisher  
Kaori made of a picture of 13 pieces of Buddhist this book.

Please come pick up.

And impressions of the book, I'll be waiting for you.
Work  and photographs of this site are copyrighted, so is prohibited reproduction